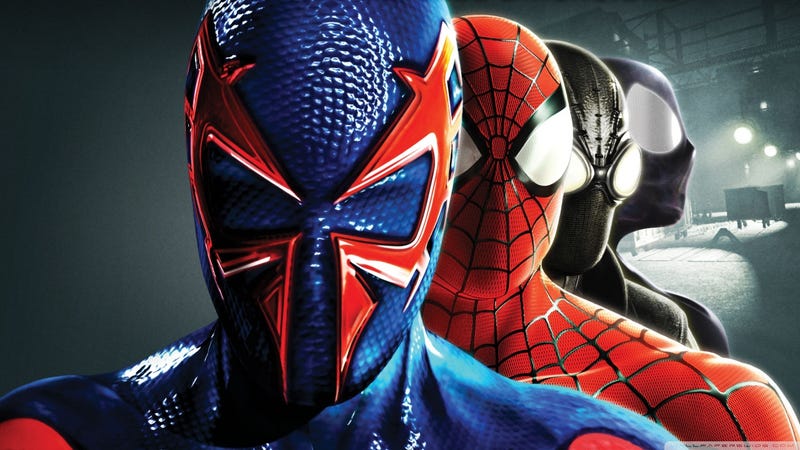 Ever since Marvel announced that it would include Spider-Man in the MCU, there has been a not-insignificant amount of people clamoring for Miles Morales. Some, however, think that having a Spider-Man movie without Peter Parker would be too confusing for the typical movie-going audience. But honestly...
...if movie goers can handle a talking raccoon and anthropomorphic tree...
...if they can handle an abbreviated origin story recapping a Hulk movie that doesn't even exist in the MCU canon...
...if they can handle what amounts to little more than a cameo as a setup for a major Avenger...
...if they can handle the same character being played by two different actors in two separate franchises a year apart...
...if they can handle a humanoid cyborg AI butler that, so far, hasn't even shown up in a trailer yet...
...if they can handle two major characters, both of whom appear in Age of Ultron, being recast...
...if they can handle the fact that the other Avengers are (almost) always absent from each other's movies...
...if they can not only handle, but embrace and be excited about a villain that's been teased for three years and done virtually nothing so far...
...if the fans of what will undoubtedly be the highest grossing film franchise of all time once Age of Ultron comes out can handle all of that, I'm pretty sure they can handle a different guy calling himself Spider-Man. Of all the things that have ever been confusing or difficult to grasp in a comic book movie, this doesn't even register.